Jeff Coffman, MS, PA-C, NMTCB – President

Jeff has been in the medical field spanning two decades. He started as a nuclear medicine technologist and then went to graduate school at Barry University in Miami Shores. This is where Jeff obtained his master's degree and gained experience in Emergency Medicine. PA school is very demanding, now think about graduating with the temptations of South Beach!
Since then, working in the ER has been Jeff's passion. After finishing school, he began working for a large Emergency Medicine Group that staffs a Level 1 trauma center in the heart of downtown Columbus, a Level 2 Trauma Center, a free standing Emergency Care Center and a Community Hospital. Jeff realized that continuing education for procedures is lacking. This was the driving force to CME Procedures, Inc.
Jeff has accomplished a lot during his medical career thus far. Jeff works full time in the Emergency Department. Direct Patient care is his specialty. He also enjoys teaching new students. Jeff is currently a preceptor for several Physician Assistant Programs. During his clinical rotations Jeff realized that the preceptor plays a vital role in shaping you as a clinician and professional. Jeff was trained by a group of excellent physicians and mid-level providers and strives to give this knowledge back. Jeff also enjoys speaking to schools and at CME conferences. Currently an adjunct faculty member at Ohio Dominican College.
"To be successful in medicine you realize early that organized schooling is not the end of your education. A good clinician gets better with time and experience. I am a better provider today than I was this time last year and I will continue to grow. I hope you are entertained and educated after finishing our CME Procedure courses. You may be proficient on these topics; however our education will add to your growth, it will reinforce the general principles and treatment, will provide a quick and easy review, and offer CME credits for your time."
Education:
Master of Science, Physician Assistant
Barry University
Bachelors Health Science
St. Francis University
The Ohio State University
Focus in Chemistry and Physics
Certificate in Nuclear Medicine
University of Findlay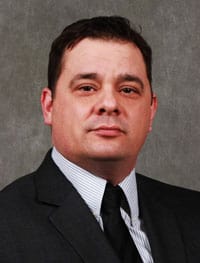 John Reemtsen – Vice President/Technical Director
John has a background as an entrepreneur and digital media expert. He graduated Columbus College of Art and Design cum laude in 2003 with a major in Media Studies.
John's primary focus with CME Procedures involves the technical side of the business. He produces and edits the videos, authors the DVDs, website development and management.  John works closely with Jeff in the marketing and development of the company.
Paul Been, DO, FACEP – Medical Director
Paul Been, DO, FACEP is a board certified emergency physician practicing in Columbus, Ohio.  He works at Grant Medical Center — the largest trauma center in the state of Ohio, where he is director of medical education.  Dr. Been trained at Akron General Medical Center in Akron, Ohio where he was chief resident.
He currently resides in the Columbus area, where he is the proud father of two boys.  Dr. Been is passionate about teaching the principles of emergency medicine; he truly believes that emergency clinicians can have an immense, integral impact on patients and is humbled by this privilege during every shift.
CME Procedures Consultants:

Abbie Ingram MS, PA-C – Consultant

Abbie is a Barry University alumnus, earning her Master of Science as a Physician Assistant. Her specialty is plastic surgery with a focus on breast reconstruction. She also has a passion for wound care and contributes to a long term wound management rehab facility. Working at the Brigham and Women's Hospital in Boston where she is the Chief PA in the Division of Plastic and Reconstructive Surgery.  She has become a leader in her field and an asset to continuing medical education.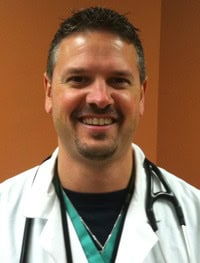 Dave Willman, MS, CNP – Consultant



Dave is a Certified Nurse Practitioner with over 20 years of health care experience including a fellowship in Critical Care.  He has worked as a CNP in Cardiology and currently works in Emergency Medicine.  Dave is also a clinical instructor in Critical Care at Otterbein University.  He is a graduate of The Ohio State University and Otterbein University.  Dave joined CME Procedures in 2013 as an education consultant.
Dawn Miller Pharm D – Consultant



Dawn graduated from The Ohio State University in 2010, Pharm D. She is an active speaker with CME Procedures and works as a Pharmacist in Northeast Ohio in a Hospital Setting. Her specialties include: infectious disease, critical care, and academia.
Troy Johnson PA-C – Consultant



Troy adds several decades of experience in Emergency Medicine, Orthopedics, and Primary Care. Troy is an incredible speaker and engages the audience during his lectures. He is active within the local medical community and community outreach programs.
Procedures Team:
Our procedure team is made of medical providers that activity treat patients and perform procedures. It is important that the procedures we teach are procedures that the providers perform routinely on patients. This gives you the ability to learn from the best and learn clinical pearls from their experience.

Laura Rupert, PA-C
Tom Hunt, PA-C
Tammy Miglesz, CNP
Desiree VanDyne, PA-C
Scott Kravitz, PA-C
Jeffrey Rowe, CNP
Austin Arnett, PA-C